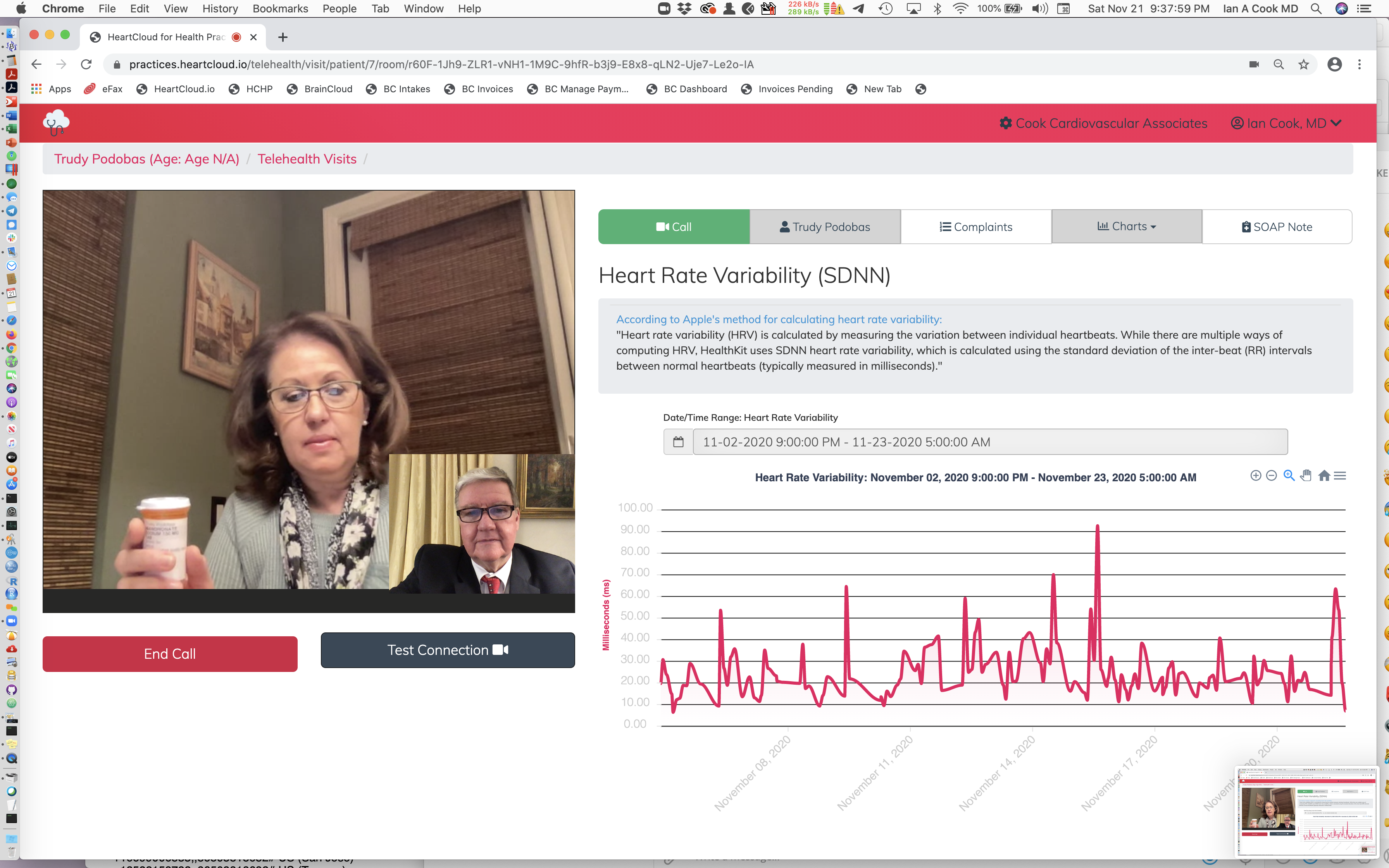 Secure Audio and Video
Browser-based, end-to-end encrypted virtual visits

Scheduling
When requesting a visit with your doctor, list when you experienced one or more health issues

List Problems, See Data
During the call, your doctor can see and hear both you and also interactive charts and search capabilities. The data presented is drawn from the dates and times of any health issues you submitted when scheduling a telehealth visit request

For Doctors
During telehealth visits, physicians have an expansive view of the patient's data: charts, search, and more.

---
Scheduling
Our scheduling incorporates both the ability to present, in advance of a virtual visit, both your health insurance and any health issues that are the reason for the visit. This allows your physician to review data you've uploaded to your HeartCloud account before your appointment.
---
Visits
HeartCloud's telehealth tools offer a unique experience for both physicians and patients that produces better healthcare outcomes.
During a call, your physician is presented with graphs of data you've uploaded to HeartCloud. This provides an objective, data-driven context to any health issues you listed when submitting a request for a telehealth visit.
For example, if your physician wants to search your resting heart rate and blood oxygen data between September 07, 2023 and yesterday, September 23, 2023, they can pull up that data in seconds. Better yet, they can see each measurements date and time between specific windows, or view aggregated trends over a period of days, all without refreshing the page and interrupting the call.