Team
HeartCloud's Team Includes Practicing Medical Doctors And Software Engineers With Backgrounds In Information Security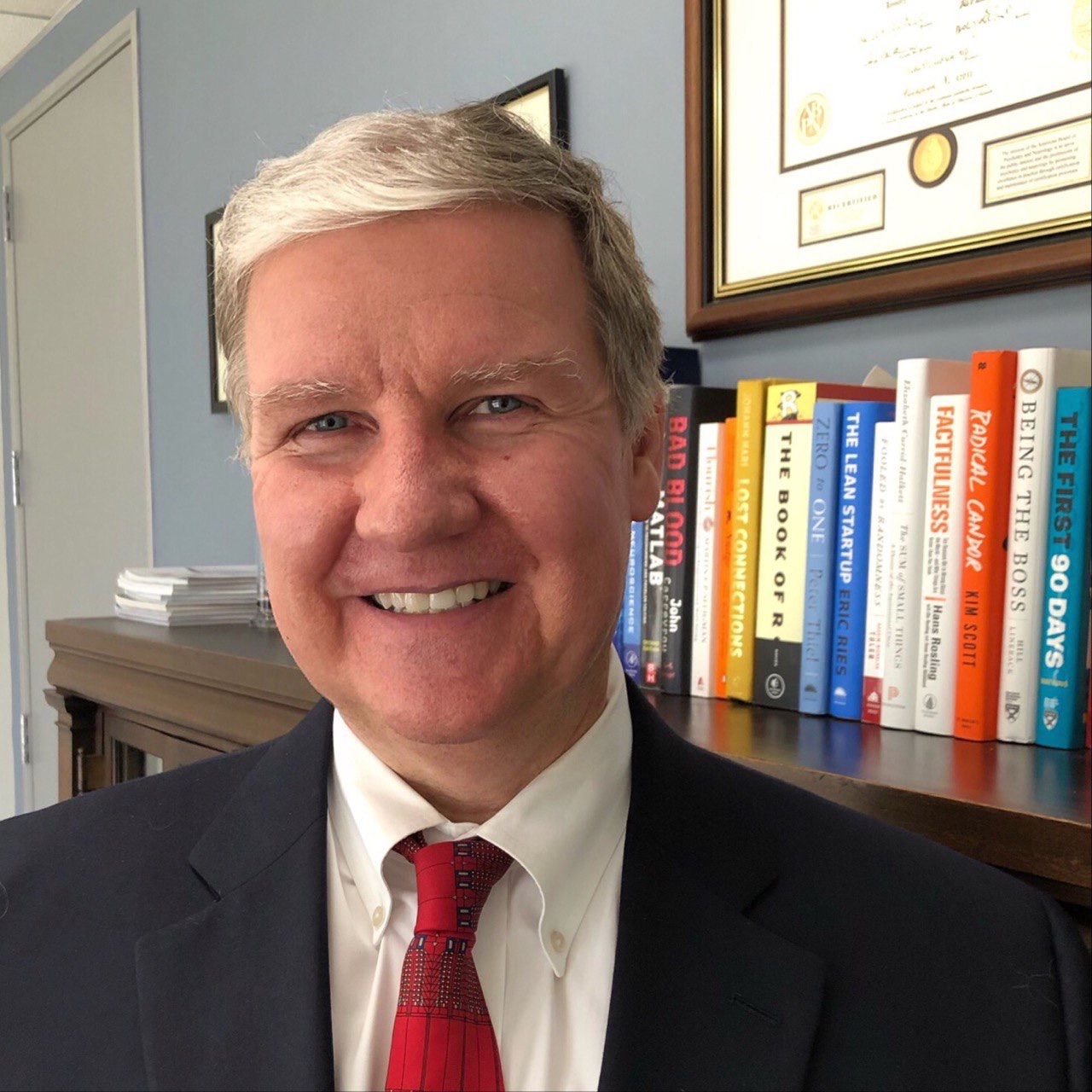 Ian Cook, MD
Chief Executive Officer
Co-Founder
Chairman, Board of Directors
A Princeton-educated biomedical engineer and Yale-educated physician, Dr. Cook brings decades of experience in clinical medicine, health technology development, and academic and corporate leadership in the life sciences space.
After medical school, Dr. Cook completed his internship at the University of Colorado Health Sciences Center and his residency at the University of California, Los Angeles. He completed a T32 research fellowship at UCLA before joining the faculty there.
Prior to joining HeartCloud, Dr. Cook was a practicing physician, professor, researcher, and academic leader at UCLA. He was the Chief Translational Innovation Officer at UCLA's Semel Institute as well as a tenured professor in the Schools of Medicine and of Engineering, where he held the Joanne and George Miller & Family Endowed Chair. He also served as Chair of the Faculty of the School of Medicine and founded and led successful research and clinical treatment programs. He raised several million dollars in federal research grant support as Principal Investigator and was an NIMH-funded research fellow. He pioneered online medical education and transformed a financially-losing educational operation into a profit center for his department. Dr. Cook has published peer-reviewed research into interactions between the heart and the brain ("Heart rate variability and treatment outcome in major depression: a pilot study") (2014).
In the private sector, he has served as Senior Vice President and Chief Medical Officer of NeuroSigma, Inc. There, he led product development, clinical research, and global regulatory affairs for their neuromodulation products, of which he is an inventor. He was a member of NeuroSigma's S-1 preparation team and IPO roadshow. Later, Dr. Cook founded and is the CEO of the Los Angeles TMS Institute, Inc., a healthcare startup providing advanced medical concierge services (reaching profitability in 6 months and with revenue CAGR of over 2000% in the first 12 months of operation).
Dr. Cook received his undergraduate degree in electrical engineering and computer science, magna cum laude and with high honors, from Princeton University in 1982 and his Doctor of Medicine (MD) from Yale University in 1987.
Alex Podobas, JD
Chief Technology Officer
Co-Founder
Member, Board of Directors
Alex co-founded HeartCloud in response to an ongoing cardiovascular condition that his mother was experiencing. At first, it was just an idea to provide her cardiologist with potentially some useful data from her Apple Watch. The idea then broadened once Dr. Cook, Alex's former boss, left UCLA and went into private medical practice.
Alex [spent years] developing the platform's web, iOS, and web apps based on a unique combination of skills in software development, legal and regulatory compliance, and information security. Before then, Alex worked for the UCLA Information Security Office from 2008 to 2016 (where he oversaw penetration and vulnerability testing across campus) and then at UCLA Health from 2016 to 2018 (where he developed secure medical records software for physicians).
Information security, data privacy, and compliance are core to Alex's software development work. His experience includes (a) developing customized, enterprise-grade software focused on ensuring the security, privacy, and integrity of electronic healthcare and security records (b) developing or expanding upon open-source software to provide customized information security solutions to detect anomalous patterns in log, netflow, and system-level events, and (c) in conducting both vulnerability and penetration testing against internal applications and networks. He has consulted for private sector clients, including law firms, international distribution companies, and financial services firms, on various systems hardening, audit, and data protection roles, particularly when it comes to automated monitoring tools and precluding unique attack vectors.
Alex earned his undergraduate degree, Phi Beta Kappa and cum laude, from UCLA in 2011 and the UC Irvine School of Law in 2017.
Ross Bollens, Ph.D.
Chief Information Security Officer
Ross is the Chief Information Security Officer (CISO) and Data Privacy Officer at HeartCloud. Broadly, he helps recommend, guide, and verify properly-implemented data protection protocols throughout the company's software and infrastructure stacks. Ross's industry experience includes work as a software developer, systems engineer in high-performance research computing environments, and direct responsibility for a large university's entire information security program. He has investigated data breaches, helped prevent them, and mitigated data exposure risks at one of southern California's most prominent hospitals, Most recently, Ross was the Chief Information Security Officer for the University of California, Los Angeles (UCLA) from 2006-2015, where he was recruited out of the private sector. Before 2006, Ross worked in some of the most secure installations imaginable in the aerospace industry.
Additionally, Ross has product responsibility for HeartCloud's swimming workout features. He puts in 50-70 laps every morning and has a keen interest in ensuring that HeartCloud's iOS and web software offer useful ways to understand lap-by-lap data and swim-to-swim comparisons.
Ross earned his B.S., M.S., and Ph.D., each from UCLA. His dissertation is titled "Computer modeling of active experiments in space plasmas" (1993).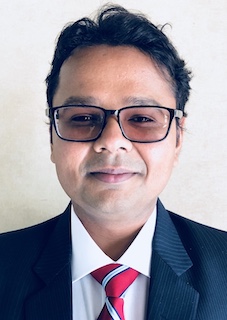 Nish Gupta, MBA
Angel Investor
Operations Advisor
Member: Board of Directors
After earning his Bachelor of Engineering in Computer Science in India, Nish entered the distribution world to pursue a career combining technology, innovation, and operations. He recently earned an MBA at the University of Southern California (USC) Marshall School of Business. Currently, Nish is the Chief Information Officer for LK Packaging, where he oversees all information security, applications, data analytics and core business systems. In his 15 years in the manufacturing and distribution industry, spanning the entire value chain, Nish brings an array of operational and managerial skills to advise HeartCloud, Inc.
Nish Gupta was also HeartCloud's first investor, for which the company and its co-founders will always be deeply grateful.
Nish earned his Master of Business Administration (MBA) from University of Southern California in 2019.
Nirav Kamdar, MD, MPP, MBA
Medical Advisor
Anesthesiologist, UCLA Health
Dr. Kamdar is an anesthesiologist at Ronald Reagan Medical Center and UCLA Santa Monica Orthopedic Hospital and a specialist in perioperative care (pre and post-surgical care) with a background in business and healthcare administration.
At UCLA, his clinical practice in anesthesiology focus on thoracic and endocrine anesthesia specifically for pheochromocytoma, carcinoid, and paragangliomas. He also devotes considerable time as an attending physician in the Anesthesia Preoperative and Planning Clinic (PEPC) where he developed the clinic's telemedicine and remote patient monitoring program. His leadership positions include Director of the UCLA Health Perioperative Medicine Fellowship, Director of Quality for the Department of Anesthesiology, and the Clinical Director for the UCLA BioDesign program.
As a member of HeartCloud's Scientific Advisory Board, Dr. Kamdar draws upon his day-to-day medical practice to advise the company on a number of matters. He was instrumental to the design and functionality of HeartCloud for Health Practices, especially concerning its patient events features and ways to visualize METs and heart rate zones data based on the data collected by an Apple Watch during a workout session.
As a physician directly responsible for determining whether a particular patient is ready for a particular surgical procedure, Dr. Kamdar has guided the company's founders and developers in building software to serve a rapidly growing trend of "prehabilitation" ("prehab" for short). As he explained in a recent article, "We intuitively know the fitter a patient is when they arrive for surgery, the better the odds are of a successful recovery."[1] This allows doctors to remotely monitor and quantity a patient's daily activity and workout metrics and then use that highly individualized information to make more reliable, data-driven assessments of a patient's risk leading up to a surgical procedure. As someone with an eye towards the future application of technology to medicine, Dr. Kamdar provides the company with unique insights and innovative expertise.
Board Certifications:
Anesthesiology, American Board of Anesthesiology, 2016
Residency:
Anesthesiology, Harvard Medical School/Massachusetts General Hospital (2011-2014)
Internships
Internal Medicine, Stanford University School of Medicine (2010-2011)
Education:
Masters in Planning and Development: University of Southern California - School of Policy, Planning and Development (2009)

Doctor of Medicine (MD): Stanford University School of Medicine (2010)

MBA: UCLA - Anderson School of Business (2018)

Bachelor of Science : University of California, Berkeley Magna Cum Laude (2002)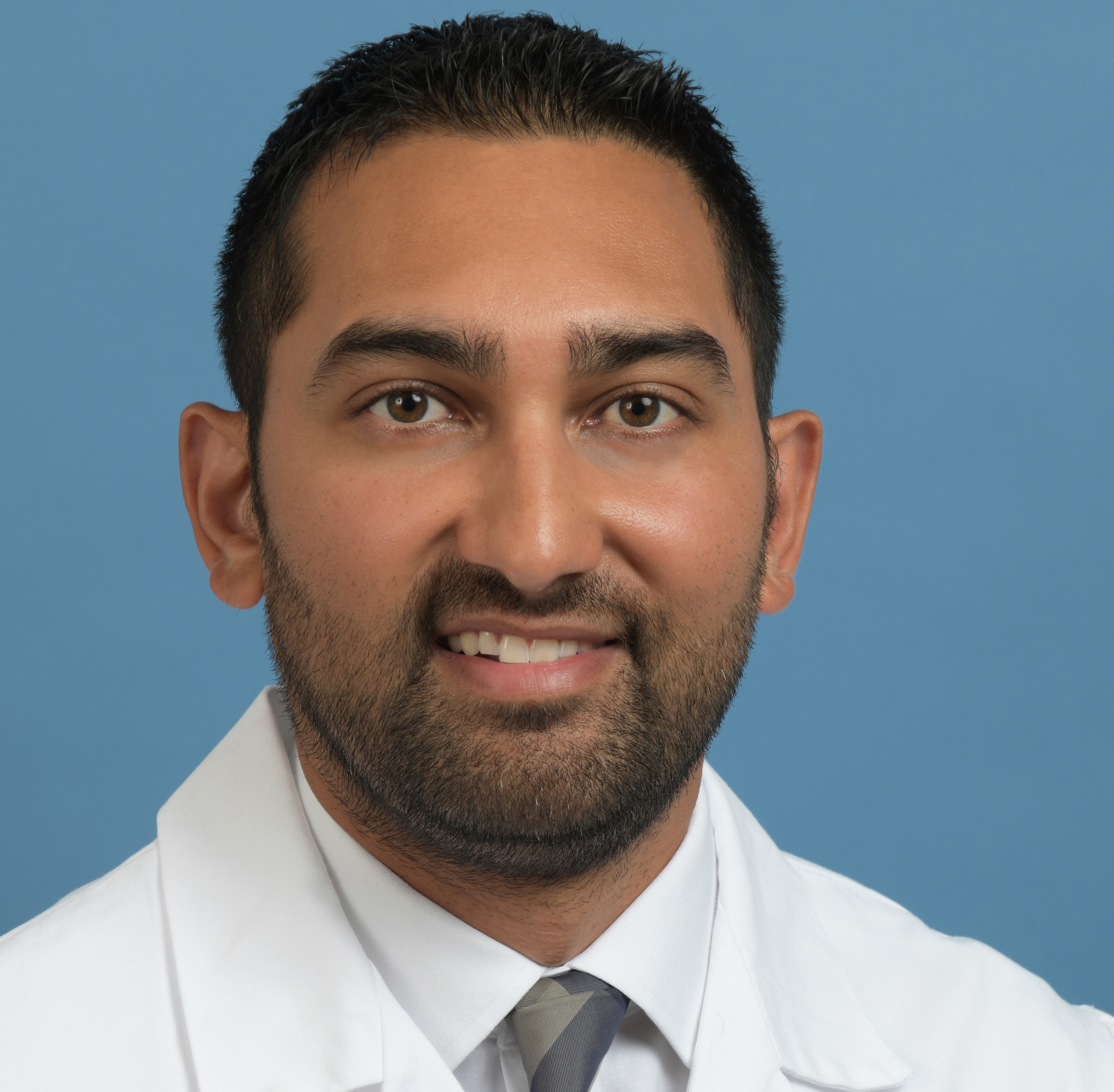 Rushi Parikh, MD
Medical Advisor
Interventional Cardiologist, UCLA Health
Dr. Parikh is a UCLA interventional and advanced heart failure cardiologist who practices at Ronald Reagan Medical Center and in Torrance, California.
Dr. Parikh's clinical expertise involves the invasive evaluation and treatment of coronary artery disease, heart failure, and structural heart disease. Specifically, he performs coronary angiography, complex percutaneous coronary intervention, transcatheter aortic valve replacement, and implantation of heart failure monitoring devices such as CardioMEMS. He has a particular interest in leveraging digital healthcare technologies (e.g. CardioMEMS) to remotely monitor patients and improve patient outcomes.
Dr. Parikh is also a productive clinical researcher, having received several prestigious grants including a current one from the American Heart Association that evaluates the mechanisms of coronary artery disease in patients who receive a heart transplant. His complete peer-reviewed bibliography can be found here
As a member of HeartCloud's Scientific Advisory Board, Dr. Parikh draws upon his day-to-day cardiology practice to advise the company on several fronts. His primary focus is guiding HeartCloud's research efforts, but he is also instrumental in determining what data to is clinically meaningful and how to present it in a manner that is both impactful and useful for practicing physicians. He also aids in shaping HeartCloud's workout functionality and the audience-specific data shown to consumers and optionally their physician. His insights have proved invaluable in furthering a major purpose of HeartCloud's technologies--to provide a clinical context to an individual's workout performance.
Board Certifications:
Internal Medicine, American Board of Internal Medicine (2013)
Fellowships:
Cardiovascular Disease, American Board of Internal Medicine (2017)

Interventional Cardiology, American Board of Internal Medicine (2018)

Residency:
Internal Medicine, UCSF Department of Medicine (2010-2013)
Education:
Bachelor of Arts: Cornell University (2006)

Doctor of Medicine (MD): New York University School of Medicine (2010)