For $5.99, a HeartCloud subscription:

Unlocks Premium Workout Maps In HeartCloud Sync: View your workouts on 4 customized maps in dark mode, terrain, satellite, and street views.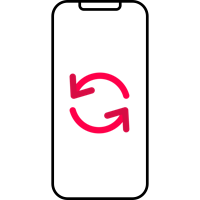 Upload Apple Health Data To Your HeartCloud.io Account HeartCloud.io (this website) has a web application that lets you view Apple Health and workouts in any desktop, laptop or tablet's web browser
For $5.99, a HeartCloud subscription unlocks access to:

A Web App To View Your Apple Health data HeartCloud.io is an online web portal that can display your Apple Health app's health, activity, and workouts on any desktop, laptop or tablet's web browser

Securely Share Your health Data With Your Doctor(s) From our online

Telehealth Calls Our web app can let you and your physician communicate remotely using your web browser while viewing data you've uploaded to HeartCloud.io

Share Electrocardiograms Take an ECG from Your Apple Watch Series 4 or 5 and share it without sending a PDF with any health practice you're sharing data with
Step 1:

Make sure that you've installed the latest version of HeartCloud Sync from the App Store

Step 2:

Open the Settings section of the app by tapping the left-hand sidebar and selecting settings

Step 3:

Select "Manage Subscription". From there, you can use your stored payment method with Apple to purchase HeartCloud Sync for $5.99 a month.

To manage your subscription, you will have to open the main iPhone Settings app and tap "Subscriptions"